Mark Mizruchi: Cohesion, Fragmentation, and Power: The Role of Inadvertent Robust Action
May 9, 2018 @ 15:00

-

16:30
On the 9th of May CORPNET proudly presents "Cohesion, Fragmentation, and Power: The Role of Inadvertent Robust Action" by Mark Mizruchi (University of Michigan).
Abstract
It is broadly accepted among political scientists, political sociologists, and social movement theorists that a unified group will have a higher probability of success than a group that experiences internal divisions or fragmentation.  Similarly, it has been assumed that in a society with a relatively unified elite, the elite will experience disproportionately high benefits relative to the larger population.  I take issue with this claim.  In the mid-twentieth century, large American corporations exhibited a relatively high level of unity but the relative economic benefits accruing to the elite were at historic lows.  In more recent years, American big business has become increasingly fragmented, yet the economic benefits that these elites receive have reached historic highs, and the average American's standard of living has stagnated.  Drawing on Padgett and Ansell, I introduce the concept of inadvertent robust action to explain how a relatively fragmented, disorganized elite can reap benefits that exceed those that its more unified counterparts experienced in an earlier era.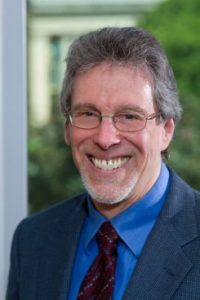 About the speaker
Mark Mizruchi is a Professor of Sociology, Organizational Studies, and Management and Organizations at the University of Michigan. His research focuses on the economic and political behavior of large American corporations as well as the methods of social network analysis. Mizruchi's current project is a study of the changing nature of the American corporate elite, from the period immediately after World War II to the present. His latest book is "The Fracturing of the American Corporate Elite" (2013).
The event is free and no registration is needed.
This seminar is organized together with AMCIS (Amsterdam Centre for Inequality Studies).
More information can be found here.